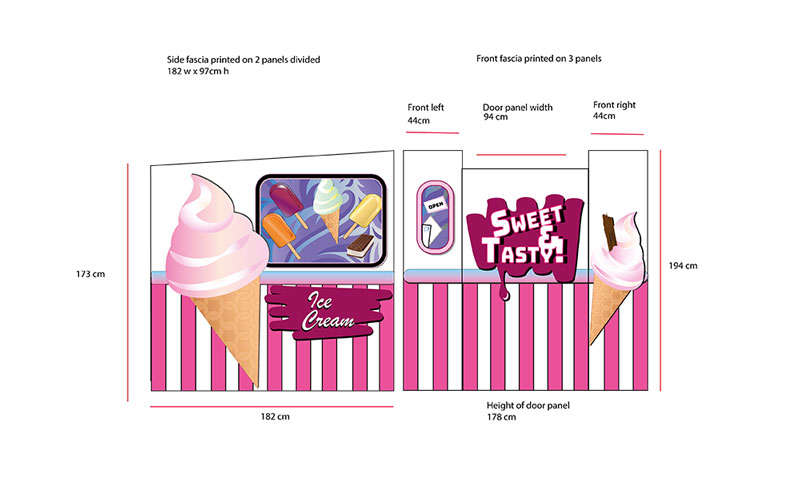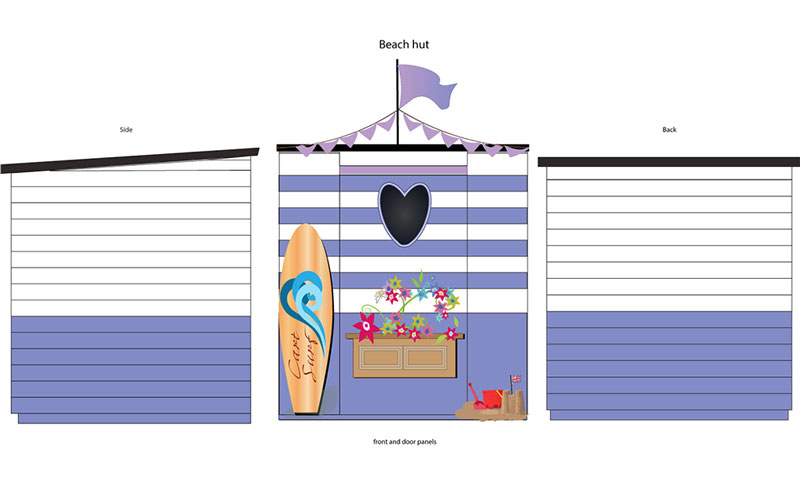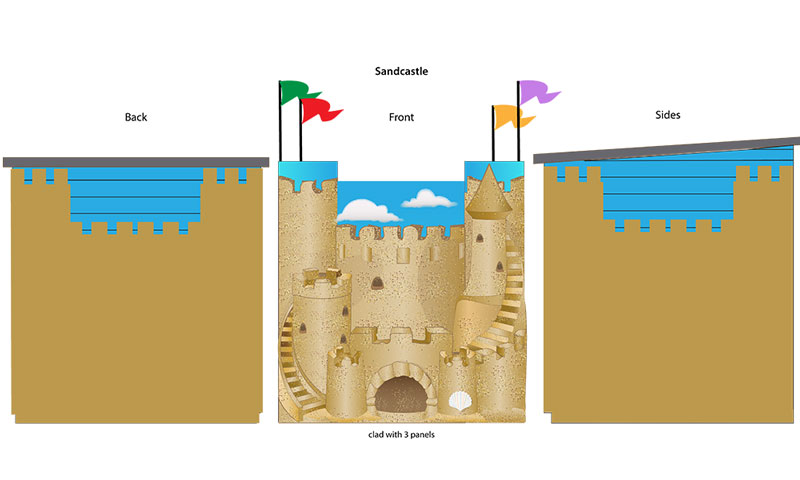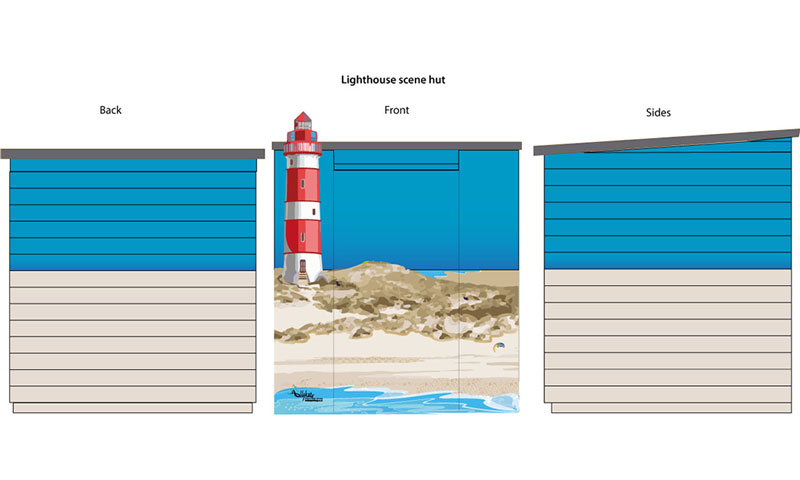 Large format graphics designed for The Cart and Horses Public House
The pub is introducing a new outside dining experience this summer.
Recently I was approached to design beach themed fascias for the dining huts in the pub garden at Common wood.
Miniature models of the huts were created as visuals, then the vector illustrations were edited and refined at 100% for printing over 14 panels with PVC inks.
The panels were delivered to the pub in May 2019 and are expected to be in place for the coming bank holiday weekend.
The high quality weather proof panels can be stored and reused as desired.
CMYK colour values where provided so that wood paint could be mixed for an exact match for painting the huts back and sides that did not hold the panels.