Website Makeover for Your Health Hub
A new directory and magazine website developed for local health and wellbeing professionals and their customers.
The new directory website went live at the end of September 2021.
Selected categories for health and wellbeing professionals, hair and beauty consultants, pet health practitioners and environmental health companies in the UK are listed on yourhealthhub.uk
Community Subscribers can join to take advantage of members downloads, newsletters, competitions and special offers. Whilst listed members can update their own company profiles, and depending on their membership plan, add community articles, post events, offer coupons and post classified ads.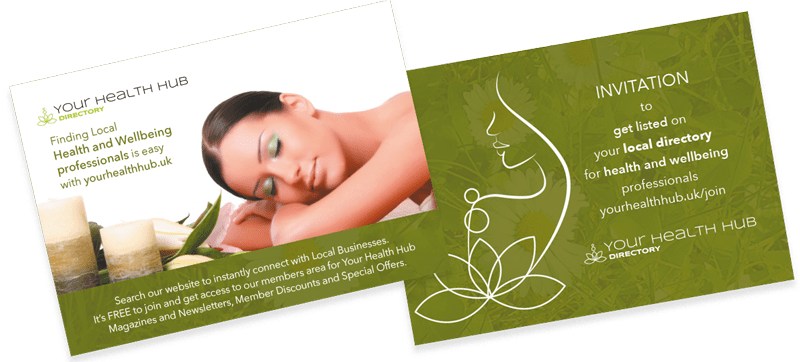 Printed postcard design for events and business promotions. 
Explainer videos on making the most of yourhealthhub.uk membership plans. Collaboration project available on the help guides page. 
Showing the dashboard and how to access the tools for creating coupons, posting events and hosting a discussion.